Negotiation Workshops
Achieve better terms and results while protecting and nurturing relationships with negotiation counterparts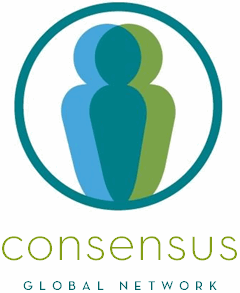 Negotiation Workshop:
Maximizing Value through
Collaborative Negotiation
Our
Maximizing Value through Collaborative Negotiation
workshop is a must for anyone who has ongoing relationships with negotiation counterparts.
Using a win-win negotiation framework originally developed at Harvard Law School, participants learn how to protect, if not cultivate, those important relationships while pursuing all of your organization's substantive goals for a negotiation. They practice applying the negotiation model to a variety of exercises and case-studies. These include customized simulations that recreate the contexts and challenges they face as a group, as well as their own real-life, personally-challenging negotiations.
While other negotiation approaches certainly have their place, this collaborative paradigm is arguably the most essential negotiation tool for today's sophisticated professionals who often are tasked with two seemingly conflicting objectives:
• obtaining optimal deal terms for themselves and your organization, and
• protecting and increasing goodwill with negotiation counterparts.
This interactive workshop provides the building blocks for simultaneously accomplishing both of these goals.
Learning Objectives:
• Understand the benefits and applicability of a collaborative approach to negotiation
• Manage negotiations more effectively
• Improve one's position in a negotiation
• Achieve better agreement terms
• Protect, if not enhance, relationships with negotiation counterparts
• Better prepare for any negotiation
Learning Components:
• Disaggregating the inherent relational factors from the substantive objectives in a negotiation
• Addressing relational factors and substantive objectives separately and concurrently
• Using relational factors to influence negotiation results
• Knowing how to elicit important information from the other side
• Responding effectively to opposition
• Understanding when and how to walk away from the negotiation table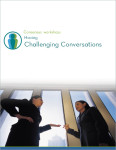 We invite you to consider our complementary workshop, Having Challenging Conversations as a means of providing your staff with a comprehensive approach to negotiation and collaboration.

Consensus offers a broad menu of negotiation workshops, and designs and delivers fully-customized negotiation workshops that target your unique areas of focus and specific audience needs. Please visit the Consensus website or contact Consensus headquarters at +1 (212) 391-8100 to learn more!
Why do clients prefer Consensus negotiation workshops?
Proven Frameworks
Audience-Specific Case-Studies
Role Play Exercises
High Energy & Fun
Immediately Actionable
Bottom-Line Focused
Workshop Lengths:
1/2 day to 3 days
The Practitioner Advantage
Members of the
Consensus Global Network
provide workshops that build on Consensus' real-world, field experience.
Consensus practitioners work on behalf of clients as their negotiators and mediators. They routinely test and apply cutting edge strategies and theories as part of the firm's client situations, which range from hostage situations to billion-dollar business transactions to political standoffs.
That experience informs our curriculum designs, and ensures that our workshops offer the latest methodologies that have been proven to be practical and implementable.