Consensus Global Network
Helping a Gobal Client Base Develop Critical Negotiation and Communication Skills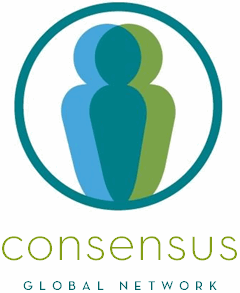 Consensus Global Network
The
Consensus Global Network
is a global training organization that specializes in negotiation and communication skill-building.
We are a subsidiary of
Consensus
, an American consulting firm that specializes in negotiation, communication, and collaboration. In business since 1993,
Consensus
has been involved in high profile negotiations around the world, and has worked with market leaders across most industries. In addition to negotiation and mediating on behalf of clients in both the private and public sectors, Consensus provides a broad menu of Talent Development services, including best-in-class, customized negotiation and communication skill-building workshops.
Our Global Network of regionally-based facilitators helps ensure that all of your negotiation and communication training needs are met, regardless of location. Each Global Network facilitator is certified by
Consensus
in the delivery of Consensus'
best-in-class workshops
, and we provide
consistent pedagogies, workshop presentations, and participant materials
across all regions.
At the same time, each Global Network facilitator has
regional expertise
, steeped in their local culture and fluent in their local language, as well as in English. Accordingly, local audiences enjoy the best of both worlds: proven methodologies that have been applied successful across the world presented in a way that applies to them. Workshops, as well as training materials, can be delivered in your local language or in English.
The customization of training syllabi and course content generally is performed in conjunction with
Consensus
from their New York City headquarters. Similarly, your organization can enjoy a central point of contact, as
Consensus headquarters
can coordinate all contracting and invoicing across your different global offices.
The
Consensus Global Network
helps assure that you enjoy a uniform platform and a consistently high level of service throughout your entire organization.
The Practitioner Advantage
Members of the Consensus Global Network provide workshops that build on Consensus' real-world, field experience.
Consensus practitioners work on behalf of clients as their negotiators and mediators. They routinely test and apply cutting edge strategies and theories as part of the firm's client situations, which range from hostage situations to billion-dollar business transactions to political standoffs.
That experience informs our curriculum designs, and ensures that our workshops offer the latest methodologies that have been proven to be practical and implementable.